Post Your Comments- online Guest Book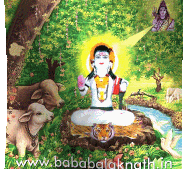 OOPS! You forgot to upload swfobject.js ! You must upload this file for your form to work.
Latest Comments
Latest Comments & Feedback from various Baba Ji Bhagats.. Please post your comments to us today and have them posted online below...jai babe di


They Also wrote to us .
Name: sahil sharma
City: tarn taran Zip Code: 143401 Country: India
E-Mail Address: surfer_sahil05@yahoo.co.in
My Comments:
xcellent portal for babaji's devotees
-----------------------------------------------------------------------------------------------------------------------------------------------
Name: kewal krishan Bhardwaj
City: Tripoli Country: Libya
E-Mail Address: kewalkrishan6611@yahoo.com
My Comments:
jai babe de" Baba sab dian manokamna purian kare baba har saal bulave JAI BABE DE JAI POUNA HARI DE

-----------------------------------------------------------------------------------------------------------------------------------------------
Jai Babe di Baba Ji ke Bhagto,
My name is Varinder Nath and i am a computer engineer living in amritsar city. BABA JI our kul gruu and we are devottee from our genrations. when i was child i had gone to deoth sidh with my grand parents, every year we go to baba g ji for their blessing. i feel very mush deligted when i heard a name of Baba g from baba g's devotee, i feel very much relaxed when i think of baba g' mandir and thier name and their place like Shah talli, deoth sidth. every thing Baba has given to me health, wealth, parents good wife and cute boy which has born recently with baba g blessings. i have to visit your site bababalknath.in and very much imppressed to see that Baba'g Bhgat doing wonder ful job for spreading their blesssing.

I want to join as memeber of your site for a nobal cause.

With Regards
Varinder Nath
Plot No 1A, Lal Avenue, P. O:- Royan & Silk Mills
Khandwala, Amritsar - 143001
Email id: varinderhanda08@gmail.com
-----------------------------------------------------------------------------------------------------------------------------------------------
Please note only email address are published and we do not share your phone no online